Air Tech 24 Heating and Air Conditioning
Top HVAC Contractor Serving The HVAC Contractor Palos Verdes Area
When the colder nights are no match for your closed windows or fuzzy blankets, give us a call. Here at Air Tech 24, we're standing by 24 hours a day to answer to your needs and provide whatever service necessary, including repair, installation, replacement, or maintenance.
Our Home Comfort Heroes will provide you with both pricing and a time frame of service so that you know exactly what to expect while we work on your HVAC unit. Our technicians are available at any time to come in and do a detailed evaluation, answer your questions, and bring you one step closer to a warm, comfortable home.
HVAC Contractor HVAC Contractor Palos Verdes
Heating and

Air Conditioning
If you are looking for professional HVAC contractors that offer efficient solutions for every type of repair connected with heating and cooling systems, emergency service and maintenance calls, look no further than Air Tech 24 Heating & Air Conditioning. Our service covers all major brands of furnace, heating and air conditioning systems. When using our services, we either make sure that your unit performs in the most efficient way possible or we recommend you a new product that will be suitable for your property. Quick and reliable performance is guaranteed due our highly qualified staff with numerous certifications.
Our HVAC Services include:
Air Conditioning Repair in
Palos Verdes
During the summer, your property is dependent on your air conditioning system. If your air conditioner breaks down, you or your business suffers an immense inconvenience. At Air Tech 24 Heating & Air Conditioning, our HVAC professionals can help you avoid this unfortunate situation.
Our highly skilled HVAC contractors are adept at AC maintenance and emergency air conditioning repair services. By hiring our professional team you can put your system in the best position to provide for your needs reliably all summer long. You can trust our experts to work our hardest to restore comfort to your home or business.
Furnace Repair in
Palos Verdes
At Air Tech 24 Heating & Air Conditioning, our heating contractors specialize in both furnace repairs and emergency services. Your furnace is a complex system with so many moving parts. Through our furnace repair services, our team can help ensure that your heating system operates at peak performance when you need it.
Trusted by 5,000+ Home Owners
Air Tech 24 Heating & Air Conditioning
HVAC Contractor HVAC Contractor Palos Verdes
Our Dedication to Excellent
HVAC Service
Since 1998, Air Tech 24 Heating & Air Conditioning and our contractors have proudly provided the highest quality HVAC services to local families and businesses. Our professionals believe that every property should have the most efficient, effective, and reliable heating and air conditioning systems possible. In every project that we undertake, our main goal is to maximize customer satisfaction.
Call Air Tech 24 Heating & Air Conditioning today if you need to hire a professionally licensed HVAC contractor in your area. Our courteous and polite staff would be happy to assist you in any way that we can. Our knowledgeable experts can answer any questions that you may have about our exceptionally performed services. We can schedule your appointment today.
Quality HVAC Service, Serving The HVAC Contractor Palos Verdes Area
Our Dedication to Excellent HVAC Service
Using only best materials & equipment for HVAC service
At Air Tech 24 Heating & Air Conditioning, we focus on you, our valued customer. We can take care of your heating and cooling needs, whether you need repair, installation, and service for your air conditioner, furnace, or other HVAC system. Contact us to find out more about our HVAC services.
THE CUSTOMER IS THE MOST IMPORTANT ASSET FOR US
We are well-established within the region. Our customers love us and continue to bring us in to service their systems and recommend us to their friends. We have shown that we are HVAC contractors the community can rely on.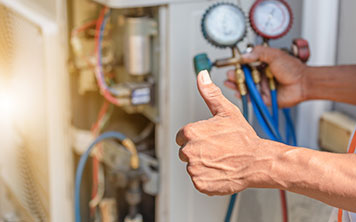 We are dedicated to what we do
At Air Tech 24 Heating & Air Conditioning, our professionals are completely dedicated to we do. We help homeowners who are suffering from uneven temperatures, high utility bills, and health problems like dry skin and allergies that leave them feeling uncomfortable.
Contact Us For a
Free

Estimate
When you hire Air Tech 24 Heating & Air Conditioning, you are getting the very best of HVAC contractors. Each contractor on our team is highly experienced and highly trained. We have years of experience with HVAC systems, and we make sure we stay up to date with the latest HVAC technologies in addition to retaining knowledge on caring for old systems.
Sean was an excellent technician. He arrived right on time on a few visits. He explained things very well and got the job done very efficiently. He cleaned everything up properly. His partner Victor was also the same. Very nice people and i am very satisfied. Also when i had an issue (nothing serious but needed help) they responded quickly and came to check things out and stayed to put everything proper. i highly recommend.
We had no heat and needed our repair between Christmas and New Years. Not the best time to get speedy and attentive service, but that is what we got from Air Tech. Shawn assessed the situation and ordered the necessary parts for the repair and although it was a holiday week, was able to complete the repair before the end of the week! They did a complete and thorough job, and we were extremely pleased with everything.
Air Tech was quick professional and thoughtful. We have a new baby at home so the technician moved carefully and quietly as to not disturb anything. The work was completed quickly and with great quality. The tech also took the time to show us his work and how to utilize the unit. I highly recommend Air Tech.
I called a few different contractors as I needed help with my heating system. They came to my place right away and found the problem immediately. Sean gave me a very affordable price. I have been using my system for a couple of weeks and I've had no issues. Would highly recommend them.
It was one of the hottest days in Torrance. My AC went out at 7pm. I called many 24 hour company's who wanted over $100 just to come out after hours. My last call was to Air Tech. They we able to come right out and charged much less. My air was fixed and I had a great nights sleep. I highly recommend them for any time of the day.